#5 WARRIORS AND #1 CYCLONES HOOK UP IN HARLAN
Updated: Sep 10, 2021
#5 SBL (2-0) @ #1 HARLAN (2-0)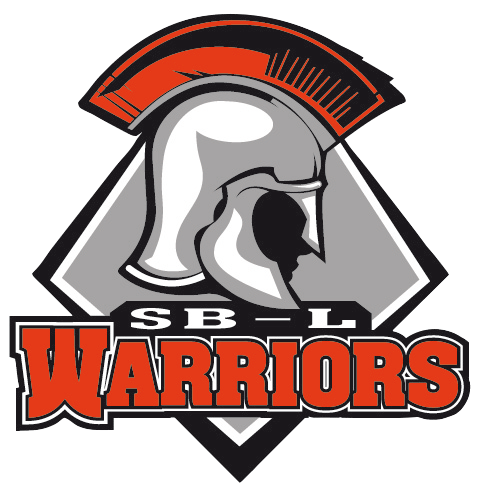 KICKOFF: 7:00 PM
WHERE: HARLAN, IA
RADIO: KNOD 105.3 FM
TV STREAMING: Longlines
#5 WARRIORS AND #1 CYCLONES HOOK UP IN HARLAN
One of the better games across the state of Iowa this Friday will take place in Harlan. The Class 3A #1 ranked Cyclones will host the #5 Warriors in a key early season matchup between two teams who may meet again down the line in post-season play for bigger poker chips. February of 2020 saw Todd Bladt take over as interim head coach for his father.
The legendary Curt Bladt stepped down for health reasons. Bladt was 415-64 overall including (35) playoff appearances, (11) Iowa state championship titles and (8) runner up finishes in his 41 years as the head man in Harlan. Curt Bladt led the Cyclones to a 11-1 record in 2020 and was officially named head coach this past off-season. Did you get all that? These guys are pretty darn good.
The Warriors have an excellent program themselves and much too be proud of. This is a can't miss football game this Friday and both teams will give it their best shot in front of an anticipated over flow crowd. The intensity on the field will be incredible and provide for an unreal high school football atmosphere.
SCOUTING REPORT: The visiting Warriors have some weapons on offense and it begins and ends with junior QB Tyler Smith who is completing 70% of his passes on the young season 28-40 for (411) yards and (3) scores. Smith is not a one trick pony as he has also rushed for (135) yards and a score so defenses need to game plan around his dual capabilities. Bruising senior RB Jacob Imming an Iowa State commit is off to a great start on the offensive side of the ball and gives the Warriors a ball control dimension in the run game. Imming is averaging (6.6) yards per carry and has collected (4) touchdowns on the young season. Senior Tyler Schenkelberg has caught (13) passes for (209) yards but Smith has spread the ball around having completed passes to four other different receivers.
The Warrior defense has played pretty steady through eight quarters of play allowing an average of (14.0) points per game. Senior LB Jason Dickson currently leads the Warriors with (11.5) total tackles. Imming has racked up (10) stops so far this season and other contributors include junior DE Tylar Lutgen (9.0) tackles and junior LB Garrett McHugh (9.0) tackles. The Warriors have forced two turnovers so far this season on defense.
The Cyclones are averaging (46.0) points per game on offense led by junior QB Teagon Kasperbauer who has completed 58.5% of his passes for (480) yards and (7) touchdowns versus only one interception. Iowa State Cyclone commit Will McLaughlin has been featured at RB where he has carried the ball (13) times for (50) yards. As a team the Cyclones have rushed (47) times for a total of (173) yards and (4) scores for an average of (3.6) yards per carry. Junior WR Jacob Birch is the leading receiver for the Cyclones with (11) catches for (135) yards. Other receivers producing in the passing game includes a pair of seniors Joey Moser (6) receptions for (149) yards and (3) scores and Connor Frame (6) grabs for (94) yards and (2) touchdowns.
The Cyclone defense has allowed only (18.0) points per game and is led by senior Jameson Bieker (7.5) tackles. Junior kicker Stephen Leinen has been a weapon in the special team's department converting (14) kickoffs into (11) touchbacks.
SSI PREDICTION: Warriors 24 Cyclones 20