#4 WARRIORS TAKE TO THE ROAD TO FACE LIONS
#4 SERGEANT BLUFF-LUTON (1-0) @ CENTRAL LYON GLR (0-1)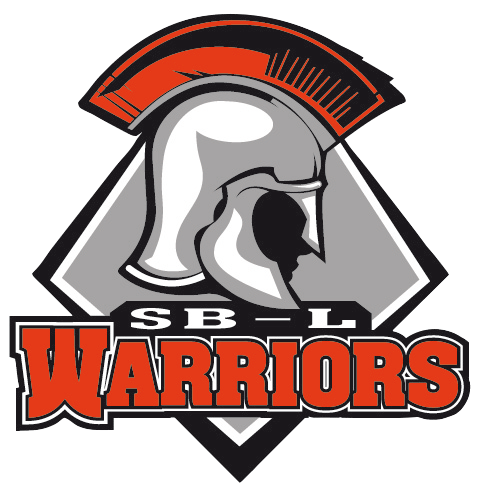 KICKOFF: 7:00 PM
WHERE: Rock Rapids, IA
RADIO: N/A
METRO SPORTS TV: Rockfin App
#4 WARRIORS TAKE TO THE ROAD TO FACE LIONS
The Warriors got off to a nice start at home last week defeating the LeMars Bulldogs 36-7. The defense was suffocating for the Warriors who registered (9.5) TFL and held the Bulldog offense to (116) yards on the ground and (76) yards through the air. The Warriors offense led by junior QB Tyler Smith was efficient and showed good balance passing for (121) yards and rushing for (107) on his own stat line. Iowa State commit Jacob Imming did some damage on the ground rushing for (49) yards and (2) touchdowns on the night. Imming added a receiving touchdown as well. Smith spread the ball around to four different receivers with senior Tyler Schenkelberg grabbing (5) receptions for (63) yards and a touchdown.
The Lions dropped a road game 35-7 at #2 BHRV and finished (=2) in the turnover battle. Junior QB Zach Lutmer accounted for (2,800) yards of offense last year. WR Cooper Spiess had a receiving touchdown for the Lions from QB Lutmer. The defense is led by MLB Rex Van Wyhe who had (6.5) tackles last week. Other notable contributors from last week were DT Max Gruis and DE Lyle Moore (5) tackles. Look for a better effort out of the Lions at home this week.
SCOUTING REPORT: I am really impressed with the maturation of junior QB Tyler Smith for the Warriors. He seems very comfortable in the pocket and is a dual threat guy that can beat you with his legs as well. The defensive side of the ball is very stingy. Senior LB Imming is playing very good football on both sides of the ball but his ability and range will cause a lot of teams to game plan around him. The Lions have talent and are a tradition rich program that is looking to bounce back from the defeat at BHRV. I look for these teams to trade punches early on but the Warriors should start to pull away in the second half. This is a big game for both teams!
COACH SMITH WARRIORS GAME PLAN: "It was nice having fans back in the stands and there was a good energy here last Friday night. We evaluated our film and then watch your opponent and find out what your reads and keys are for the week. What you are going to focus taking away and what you are willing to give up. Our defense played well, Imming was all over the field sideline to sideline and our defensive front did a good job keeping him clean to make plays. The Lions have good length and good speed and have good athleticism. The QB is an explosive athlete and one of the better athlete's in NW Iowa. We are going to have to play a really good football game and offensively we have to execute and take care of the football," stated Head Coach Justin Smith.
COACH EBEN LIONS GAME PLAN: "We did not play well in week one. We had too many busted assignments in our offensive line. We have had a pretty good week of practice and we are looking forward to Friday night. We had some costly turnovers last week and we will need to clean that up and beat a very good SBL football team. Special teams will be a factor. The ability to flip field position is going to have a direct outcome on the game."
SSI PREDICTION: Warriors 31 Lions 6