SSI Football: Game Preview! Bishop Heelan (4-0) @ Sioux Center (3-1) Tonight!
A battle of ranked teams matchup in Sioux Center tonight where the #4 ranked Crusaders lock horns with the #9 ranked Warriors winners of three straight meet at 7:00 PM tonight!
PRESENTED BY: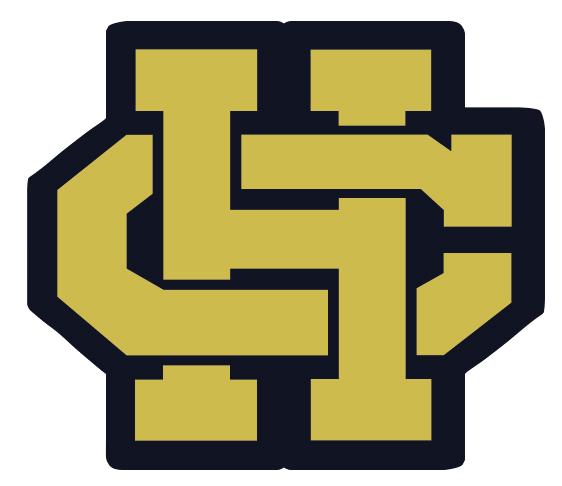 Head coach Jon LaFleur has his team playing well as they are off to a 4-0 start but a tricky road test surfaces tonight when the Crusaders meet the Warriors in Sioux Center.
The Crusaders have talented players on the roster and no other player has settled in better than senior QB Quinn Olson who is completing 63% of his passes for (412) yards and (8) touchdowns and most importantly (0) interceptions. Olson has been efficient and shown great leadership behind center. The running game has been bolstered by the performance of senior RB Ricky Feauto (333) yards and (6) scores along with senior RB Sir Brandon Watts (157) yards rushing and (57) yards receiving out of the backfield to go with (2) scores. The key receiving targets for Olson feature senior TE Kannon Bork (7) receptions for (98) yards and (2) scores. Senior flanker George Tsibanos is a reliable receiver with (5) catches for (133) yards.
The Crusader defense which is allowing just (15.0) points per game is led by senior LB Feauto with (19.5) tackles and senior LB Max Delaney with (15) tackles on the season so far. Sophomore Kasen Thomas has also flashed at LB with (13.0) tackles and (7.5) TFL.
The Warriors of head coach Tim Van Regenmorter enter tonight's contest with a three game winning streak and have been playing good football. The Warriors are led by senior RB Connor Kamerman (60) carries for (361) yards and (4) scores and senior Solomon Tea has racked up (185) yards on the ground and (3) touchdowns. Senior QB Brodie Van Regenmorter has passed for (419)
scores and (6) touchdowns. The key receiver is University of Kansas verbal commitment senior TE Carson Bruhn (11) receptions for (117) yards and (3) scores. Senior Cael VanBeek is the main threat on the outside at WR with (6) catches for (173) yards and (2) scores.
The Warrior defense has played well so far allowing only (14) points per game. Senior LB Reid Hulshoff leads the team with (22.5) tackles followed closely by Kamerman with (14.5) stops and LB Seth Andersen with (14.0) tackles.
ANALYSIS: Great game on tap. Both teams have done a good job so far this year in not turning the ball over through the air as both QB's enter the contest with zero passes picked off through the first four games. I look for Olson to have another steady performance and connect with TE Bork and WR Tsibanos on some big plays downfield. Feauto should rush for (100) plus on the ground as the Crusaders look to improve to (5-0).
PREDICTION:
CRUSADERS: 27
WARRIORS: 14