SSI Baseball: Kingsley-Pierson Secures Trip To State! SBL On Deck Tonight in Class 3A!
Congratulations to the K-P Panthers (26-4) who continued their magical season with a convincing 10-1 victory over Tri-Center to advance to the state tournament in Carroll! The Panthers have outscored their post-season opponents 45-4! More on the Panthers later this week as SSI will be visiting practice and providing player and coach interviews!
Huge game over in Sergeant Bluff this evening as head coach Matt Nelson and his cardiac Warriors (29-11) host upstart Spencer (19-8) for a trip to the state tournament being held in Iowa City next week. Here is a look inside the numbers. Please remember to purchase tickets online here https://www.iahsaa.org/tickets/ prior to tonight's 7:00 PM start in Sergeant Bluff.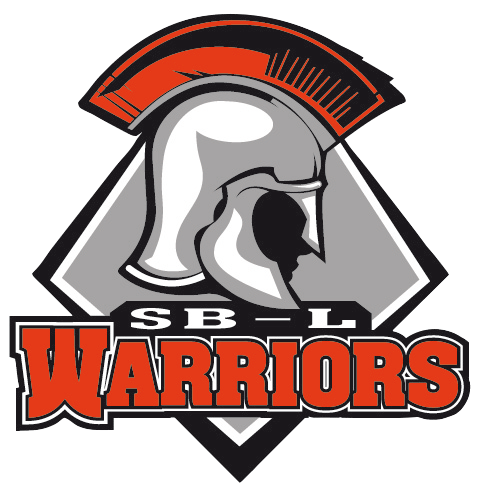 The Warriors are two days removed from an emotional 7th inning comeback to move past Bishop Heelan 3-2 and advance to tonight's sub-state final to be played at the Warrior home field at 7:00 PM. The Spencer Tigers of head coach Brian Dirkx are playing some very good baseball as they have won 7 of their last 8 contests and won at MOC-FV the other night 6-4 with two runs in the top of the 10th to survive and advance!
The Warriors feature a rare talent in Co-Conference player of the year senior Bryce Click. Click is a catcher/pitcher with an amazing instinct on the bases as he stole home from second base on a swing and miss 3rd strike to provide the margin of victory versus Bishop Heelan (3-2) this past Monday. Click is batting (.460) with (35) RBI followed closely by talented first team all conference selection senior Aidan Sieperda (.388) and (44) RBI who tossed a gem the other night on the mound.
Junior third basemen Tylar Lutgen (.370) has knocked in (27) RBI. Two bagger senior Cole Conlon enters the contest at (.333) with (20) RBI. Junior Easton Wheeler is batting (.300) with (25) runs driven in. Freshman Brayden Kerr checks in at (.255). Junior Carter Brown is batting (.246) with (24) RBI and junior Drake Van Meter (.243) with (25) RBI. Junior shortstop Scott Kroll (.176) rounds out the lineup.
STARTING PITCHER: Bryce Click (5-3) with (3.35) ERA (54.1) IP with (46) K's
INSIDE THE DUGOUT: "I am really proud of our kids and the perseverance they showed Monday night. We kept our poise and our senior players led us to victory in what was a great environment for high school baseball. We will have to be patient at the plate tonight and continue to do the things that have put us in a position to get to our sub-state final and play in the state tournament. We have great respect for Spencer, they have played very well also this season," said head coach Matt Nelson.
The Tigers are led by senior Devin Dirkx (.434) and (39) RBI who will be continuing his playing career at Northwestern College. Senior Kale Dodge (.372) and (40) RBI is the top run producer. Junior Reid Tigges has been on a tear batting (.500) with (34) driven in and (11) doubles to lead the team in extra base hits. Senior Brennan Elsbecker (.384) and (15) RBI along with juniors Cooper Griffin (.299) and (12) RBI and junior Campbell Wessels (.330) and (13) RBI round out the main threats at the plate for the Tigers.
STARTING PITCHER: Reid Tigges (1-1) with (3.32) ERA (25.1) IP with (32) K's
INSIDE THE DUGOUT: "I really credit our kids for our recent success. We talked about composure a few weeks back and the kids have really performed well in some tough spots. I thought we showed great composure in winning in 10 innings at MOC-FV. I am proud to coach these kids and they just love the game of baseball and give a great effort. I am good friends with SBL head coach Matt Nelson and he has a very good team. We will have to be at our best tonight to advance," stated head coach Brian Dirkx.