#6 Sergeant Bluff Set To Meet Up With #3 Lewis Central in Class 3A State Tournament In Iowa City!
GAME TIME: 5:00 PM
LOCATION: DUANE BANKS FIELD
STREAMING: https://www.iahsaa.org/baseball/state-tournament-central/
TICKETS: https://www.iahsaa.org/tickets/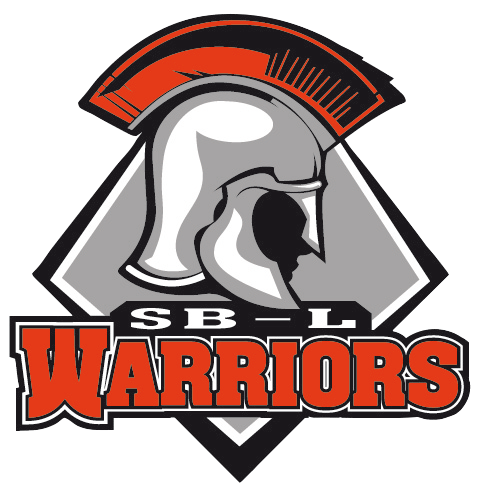 The Warriors of head coach Matt Nelson (30-11) take on the Lewis Central Titans today at 5:00 PM in Iowa City on the campus of the University of Iowa at Duane Banks Field. The Warriors are led by three key seniors who will reunite this fall at Northwestern College and play together for the Red Raiders.
The Warriors are led by catcher Bryce Click (.468) with (36) RBI and (6) HR and leads the team in steals converting 24/25 attempts. Aidan Sieperda (.387) and (45) RBI and (6) HR is a key bat in the lineup. Second baseman Cole Conlon (.328) with (20) RBI is a solid contributor and defensively has a (.945) fielding percentage. Junior third baseman Tylar Lutgen checks in at (.361) and has collected (27) RBI.
Other key contributors for the Warriors include Easton Wheeler (.291) with (26) RBI. Junior Carter Brown (.248) with (24) RBI. Brayden Kerr (.265), Drake Van Meter (.248) and (25) RBI. Van Meter also has (17) steals. Short-stop Scott Kroll (.177)
STARTING PITCHER: Senior Sieperda (7-1) features a (2.33) ERA. Sieperda is consistently around (87-88) on the radar gun and does a good job making adjustments in game as opponents go through the lineup a second and third time. Sieperda has struck out (59) batters in (44) innings pitched and has good command of the strike zone only allowing (20) walks on the year.
The Titans of head coach Jim Waters enter the game with a (31-3) record and featured a (17) game win streak that extended from June into July this summer. The Titans are led by senior 1B Aron Harrington (.490) and (51) RBI including (6) HR and (11) doubles. Senior Britton Bond (.441) and (42) RBI is a quality catcher with (18) doubles. Junior Payton Fort (.441) and (40) RBI is a proven performer as is senior JC Dermody (.425) and (24) RBI. Other key contributors include junior Casey Clair (.413) with (35) RBI along with junior Ty Thomson (.400) and (23) RBI.
STARTING PITCHER: The Titans are led by two left handed pitchers. Harrington (7-2) with a (2.20) ERA will likely get the start. Harrington is headed to pitch at Iowa Western junior college in the fall. Harrington has struck out (77) batters in (41.1) innings pitched. The Titans also feature DMAAC recruit Dermody (11-1) with a (.80) ERA and has struck out (101) batters in (52.2) innings pitched.
SSI THOUGHTS: This is a great matchup and features many talented players. One key stat stood out and that is the records of each team in one run contests. The Warriors are (5-2) in that scenario where as the Titans are (3-1). This game could be a grinder based on the pitching talent each team provides. The importance of the defense played on both sides will have a significant impact on the outcome here. The Warriors have (116) steals on the season and the Titans have stolen (129) bags. Keep an eye on each pitcher holding runners and catcher's with their ability to keep the running game of each team in check by cutting down base runners.