SSI: Siouxland Well Represented In State Baseball Tournament Semifinal Action Today!
Familiar foes will meet up today in Carroll when #1 Remsen St. Mary's (33-0) and #5 Kingsley-Pierson (27-4) meet at 4:30 PM with the winner advancing to Friday's 1A state championship game scheduled for 12:00 PM this Friday. Across the state over in Iowa City the #6 Sergeant Bluff Warriors (31-11) will face #2 Western Dubuque (30-11) at 7:30 PM this evening with the winner advancing to the 3A state title game this Friday at 5:00 PM.
Purchase Game Tickets Here: https://www.iahsaa.org/tickets/
Streaming On-Line Here: https://watch.ihssn.com/browse
CLASS 1A SEMIFINAL
The KP Panthers of head coach Taylor Doeschot looked really good in their victory over North Linn 7-4 on Monday in Carroll. Trailing 4-2 heading to the 6th inning the Panthers exploded for two runs to tie it up at 4-4 in the 6th inning and put up a 3-spot in the top of the 7th to outlast North Linn.
The Panthers are led by a veteran group of players. Talented junior Conner Beelner (.535) and (20) RBI has had a nice season. Junior Evan Neumann (.514) and (52) RBI is the top run producer. Senior Damon Schmid (.413) with (23) RBI has performed well in centerfield as well. Seniors Jackson Howe (.375) with (29) RBI and Malakie Christopherson who had a (2) hit game in round one is batting (.354) on the year with (27) RBI. Junior Beau Bubke checks in at (.400) with (28) RBI and junior Boston Doeschot (.386) with (31) RBI has been solid. Sophomore Beau Goodwin chips in with a solid (.412) average.
PITCHING STAFF: With Neumann and Beelner having pitched in the state opener it is likely that junior Doeschot (6-2) will get the start. Doeschot has thrown (31.1) innings and struck out (44) batters while featuring a (2.01) ERA.
The undefeated (34-0) Remsen St. Mary's Hawks of head coach Dean Harpenau cruised in their state opener 6-0 over South Winneshiek. Junior Jaxon Bunkers had (2) hits and (3) RBI including a HR to jump on top early and never look back. The Hawks feature a very consistent lineup and are patient at the plate.
The Hawks are led by junior Cael Ortmann (.520) and (39) RBI including (12) doubles. Senior Carter Schorg (.481) with (40) RBI also has (13) doubles on the season. Junior Bunkers is batting (.461) with (42) RBI. Sophomore Hunter Pick checks in at (,375) and (43) RBI. Junior Alex Schroeder (.380) and (28) RBI and freshman Austin Klein at (.429).
PITCHING STAFF: With Schorg picking up the win versus South Winneshiek the starting pitching job today will consist of Junior Bunkers (8-0) with (40.1) innings pitched on the season and struck out (53) batters on the season while showcasing a (0.69) ERA. Junior Isaiah Gerrietts (8-0) and a (0.90) ERA could be an option as well.
CLASS 3A SEMIFINAL
The Western Dubuque Bobcats (30-11) coached by Casey Bryant come into tonight's game riding the emotion of a walk-off two-run double by Garrett Kadolph to secure a spot versus Sergeant Bluff tonight at 7:30 PM.
The Bobcats are led by senior Garrett Kadolph (.438) with (50) RBI, (7) HR and (17) doubles. Sophomore Jake Goodman (.378) and collected (22) RBI and is 23/27 in stolen bases. Junior centerfielder Caleb Klein (.372) with (35) RBI is a threat to steal as he has converted (18/21) stolen base attempts. Junior Isaac Then (.372) and (34) RBI along with seniors Nick Bryant (.364) and standout Tucker Nauman (.310) with (30) RBI provide the other punch in the lineup.
PITCHING STAFF: RHP Nauman will likely get the start on the mound tonight. Nauman is (8-2) on the season and has struck out (44) batters in (49.1) innings pitched and has a (3.69) ERA.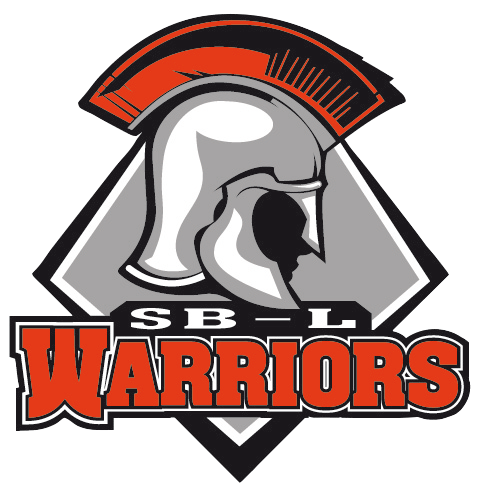 The Sergeant Bluff Warriors of head coach Matt Nelson continue to claw and scratch their way to late season victories. The Warriors closed out the Lewis Central Titans in eight innings 5-4 to secure their shot here in the semifinals. Senior Cole Conlon came through in the clutch in the opener with a key single in the top of the 6th that tied the game and then Conlon closed up shop on the mound pitching two solid innings in relief of starter Aidan Sieperda.
The Warriors continue to get production from throughout their lineup. Senior Bryce Click sets the table at (.455) with (36) RBI and has (6) HR on the season but is a thief on the base paths having stolen 25/26 attempts. Senior Aidan Sieperda (.383) has a team leading (45) RBI and (6) HR. Junior Tylar Lutgen (.349) has been solid with (27) RBI. Conlon is batting (.328) with (21) RBI. Austin Wheeler checks in at (.299) with (27) RBI and has stolen (16) bases on the season. Freshman Brayden Kerr (.274), Carter Brown (.250), Drake Van Meter (.239) and short-stop Scott Kroll have all had a positive impact and made winning contributions for the Warriors to reach this state semifinal. It has been a team effort all the way around.
PITCHING STAFF: Coach Nelson will put the ball in the hand of senior RHP Bryce Click (6-3) tonight. Click has been steady this season pitching (60.2) innings and striking out (50) batters. Click owns a (3.35) ERA.
INSIDE THE DUGOUT: I had a chance this morning to catch up with head coach Nelson. Here are some of his thoughts. "I am very proud of our team and how they really competed and kept their composure the other day. We had key contributions from our lineup and defensively, Click was really good behind the plate. Western Dubuque has a nice ball club and much like the road to get here we expect a competitive contest. We need to continue to do the things that got us to this point. We have kids that have accepted their roles and we are playing well collectively," stated head coach Nelson.