It Is Win Or Go Home This Friday Night!
Sergeant Bluff-Luton (8-2) @ BHRV (10-0)
WHEN: 7:00 PM
WHERE: Boyden Hull High School
RADIO: KIWA Radio 105.3 FM
TV/STREAMING: https://www.nfhsnetwork.com/schools/sergeant-bluffluton-high-school-sergeant-bluff-ia
WARRIORS LOOK TO AVENGE EARLY SEASON DEFEAT TO NIGHTHAWKS!
SBL Head Coach Justin Smith and his Warriors will look to earn their way to a state semifinal appearance in the UNI Dome with a victory over BHRV. The Nighthawks defeated the Warriors back on October 8th, 35-10. The Warriors were without the heart and soul of their defense Iowa State Cyclone LB recruit Jacob Imming who was suspended for the contest. Head Coach Cory Brandt of the Nighthawks has a very good undefeated football team with weapons that can hurt you. The first meeting saw the Nighthawks race out to an early 14-0 lead after one quarter. I look for things to be different this go around.
In my opinion, no other NW Iowa High School QB is playing at an elite level like junior Tyler Smith who has thrown for (2,245) yards while completing 65% of his attempts and (23) touchdowns. Smith also brings a run element to the table with (516) yards on the ground and (7) scores. One of Smith's important attributes is the ability to protect the football, as he has only thrown (4) interceptions on the season in (242) passing attempts. Senior WR Tyler Schenkelberg (53) receptions for (923) yards and (8) touchdowns has been the deep threat for Smith all season. Junior Jake Hamilton RB/WR has been solid underneath in coverage with (32) catches for (528) yards and (3) scores. Senior TE/FB Imming has (30) receptions for (257) yards and (5) touchdowns.
The offensive line consisting of LT Tyler Lutgen, LG Jonas Denman, C Kasey Krogh, RG Sean Zimmerman and RT Brennen Rooney will have to find a way to help establish a run game and create running lanes for QB Smith on read-option plays or Hamilton (238) yards rushing at RB to help open up the passing game more. The Warriors rushed for (64) yards in the first game versus the Nighthawks and will need a little more balance to pull the upset.
The Nighthawk offense is led by senior QB Tanner Te Slaa who has passed for (1,650) yards and (23) touchdowns. Senior WR Landyn Van Kekerix (21) catches for (539) yards and (11) touchdowns is the main receiving threat. Senior Kaleb Kats (30) receptions for (531) yards and (7) scores can also provide pop downfield. Van Kekerix has piled up (529) yards rushing and has (15) touchdowns rushing. The Nighthawk defense is led by linebackerss Van Kekerix (49) tackles and (7) TFL and senior Jaxon Rozeboom (37) tackles and (16) TFL.
The Warrior defense led by LB Imming (47) tackles and (10) TFL along with juniors Lutgen (33) tackles and (15.5) TFL, Garrett McHugh (42) tackles and (5.5) TFL will have to provide pressure in the backfield on QB Te Slaa. Senior free safety Kaden Smith (45.5) tackles from his free safety spot has been a solid performer in the secondary. Look for Smith to be active helping out on Van Kekerix and Kats downfield.
NUMB3RS 2 KNOW FROM FIRST MEETING OCT 8TH
*Each team punted 6 times
*No kickoffs reached the end-zone for either team
*BHRV (7) TFL SBL (3) TFL
*BHRV was +3 in turnover margin
*BHRV averaged (29.7) yards per catch
SSI Prediction: It is very difficult to go undefeated regardless of what level of football you are playing. The Warriors have had this game circled for about a month now. The first meeting got away from the Warriors early due to a special teams miscue and the Nighthawks went downfield early and often in the passing game. I look for QB Tyler Smith to be more involved in the run game in this do or die scenario and the return of Imming to the lineup will certainly help. If the Warriors can get some balance in the rushing game and sustain drives and score using up some game clock this will go down to the wire.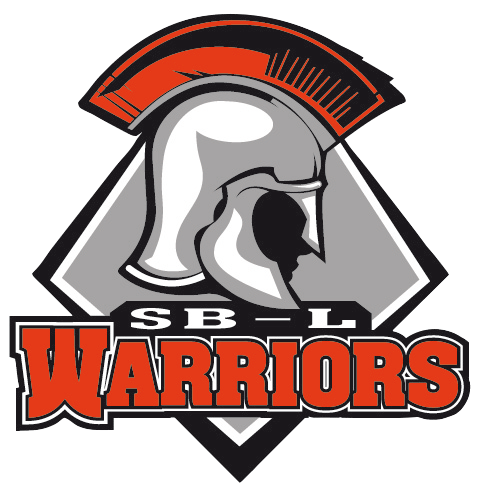 WARRIORS: 34
NIGHTHAWKS: 31