Week #4 Friday Night Lights Predictions Across Siouxland!
SIOUX CITY EAST (3-0) @ #8 SERGEANT BLUFF-LUTON (2-1)
KICKOFF: 7:00 PM
RADIO: 1360 KSCJ (JUSTIN BARKER) ON THE CALL
TELEVISION: LONGLINES
BLACK RAIDERS TAKE 3-0 RECORD INTO MARQUEE MATCHUP WITH WARRIORS
There will be fireworks on display this Friday in Sergeant Bluff as two very athletic and talented teams lock horns in what should be a fantastic football game. The Warriors are coming off a tough road defeat 55-26 at #1 3A ranked Harlan who is now (3-0). The Warriors dug an early 14-0 hole and rallied to trail 28-26 at the half but the Cyclones took all momentum early in the third quarter and showed why they are undefeated outscoring the Warriors 27-0 in the second half.
A new week presents a new opportunity for the Warriors, and they will be ready for the white-hot Black Raider offense to come to town. The Black Raiders are fresh off a 42-13 road victory at LeMars. The Black Raiders did trail for the first time this season 7-0 but then rattled off the next (42) points to win convincingly last Friday night.
The Black Raider offense is led by senior QB Luke Longval who has carved up the first three opponents by completing (45-72) passes for 62.5% and (671) yards and (8) touchdowns. Longval has numerous options in the passing game but, speedy senior flanker Taejon Jones has grabbed (12) receptions for (175) yards and (4) scores. Talented route runner junior WR Kelynn Jacobsen has (16) receptions for (279) yards and (2) touchdowns. The running game has been balanced as Tyson Helseth-Bryan has rushed (27) times for (167) yards. Brecken Schossow has chipped in (80) yards on just (6) carries.
The Black Raider defense orchestrated by DC Nick Taylor will be tested this Friday, however, they have only allowed (20) points on the season. Junior DE Nick Wells has registered (20) tackles and (6) TFL. Another key contributor up front is junior DT Cale Pittenger (12.5) tackles and (4) TFL. Linebackers Brady Wavrunek (17.5) tackles and Schossow (17.5) are two sure tacklers at the second level and have been performing well.
The Warriors led by junior QB Tyler Smith has completed 66% of his passes for (657) yards and (5) touchdowns. Smith's favorite target on the outside is senior WR Tyler Schenkelberg (15) receptions for (243) yards and (1) score. Senior Iowa State commit Jacob Imming has been a threat in the passing game out of the backfield at RB collecting (9) passes for (111) yards and (2) touchdowns. A pair of juniors with Scott Kroll 7 catches for (106) and Jake Hamilton (6) grabs (131) yards are also solid receiving options.
The Warrior defense has played well up until facing the explosive Harlan Cyclone offense who can strike quickly through the air or on the ground against anybody. Imming has been a consistent performer at MLB with (13.0) tackles and (3.0) TFL. Jason Dickson has been dependable with (14.5) tackles. Other active key contributors on defense include safety Kaden Smith (16.0) tackles, Tyler Lutgen (13.0) stops and Schenkelberg at corner with (10.5) tackles.
SSI PREDICTION: This game will have the makings of a playoff environment and should be a great contest between two athletically talented teams. I expect to find both teams in post-season play. I like the physical Black Raider defensive front seven in this contest. Smith and Imming for the Warriors will do some damage and get their numbers. The steady play of the Black Raider receivers versus the Warrior secondary and the composure of senior QB Longval will be the difference in the outcome. Senior place kicker Jacob Schroeder 17-17 PAT's could be a factor for the Black Raider special teams unit.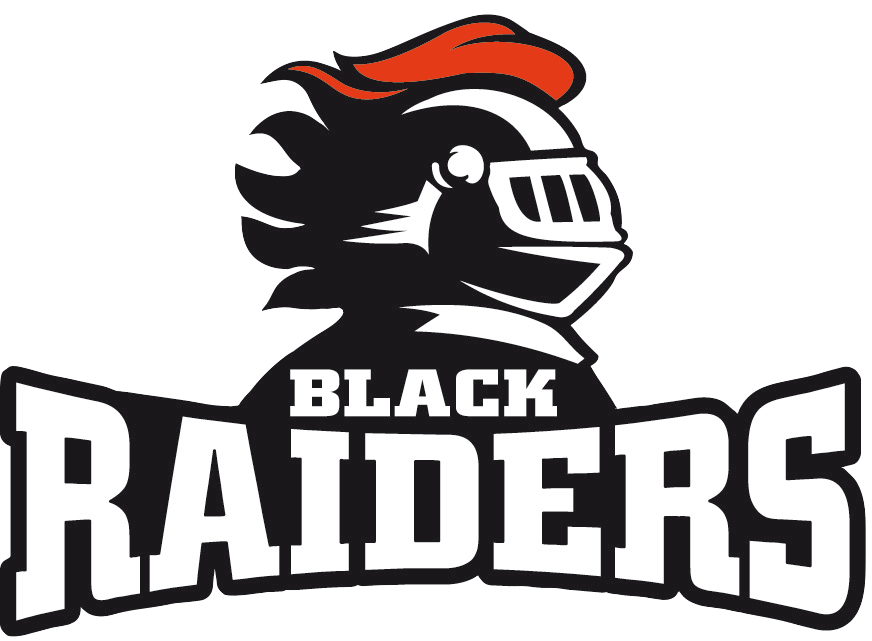 BLACK RAIDERS 31 WARRIORS 27
RADIO: FOX SPORTS RADIO 620 AM (JARROD DEGEORGIA) ON THE CALL
BISHOP HEELAN (0-3) @ SC NORTH (2-1)
This is an important city game Friday night. The Crusaders have had all kinds of trouble scoring the football and their defense has been on the field entirely too long. The Crusaders have been outscored 114-29 on the season. It is important that the Crusaders get on top early to have a chance to close this game out.
Senior QB Kaleb Gengler has passed for (198) yards and (2) scores in the run oriented single/double wing offense. Senior FB Grant Hegarty has rushed for (99) yards on (14) attempts good for (7.0) yards per carry. Senior Teddy Saltzman has piled up (180) all purpose yards (114) have come from receptions. The Crusader defense is led by senior LB Omar Villalpando with (16.5) tackles and senior Safety Levi Meis (15.0) tackles. The Crusader defense allowed (426) rushing yards to Spencer last Friday which saw the visiting Tigers attempt just (2) passes on the night.
The Stars are coming off a 20-0 road win over Des Moines North. The Stars got a steady ground game rushing for (175) yards and leaned on a solid defensive effort to get the win. The RB duo of sophomore Dayton Harrell and senior Dedric Sullivan has been a solid one-two punch. Harrell has rushed for (143) yards and (3) scores and Sullivan has raced to (197) yards and (2) touchdowns. Junior QB Carson Strohbeen has been efficient throwing the ball for (299) yards and (1) touchdown but most importantly has protected the football. Stars WR playmaker Desmond Grace has (107) yards receiving on the year and I look for him to become a more focal point of the offensive attack moving forward.
The Stars defense has performed well aside from the potent SC East offense who has put up points on everyone this season. The Stars defense is led by seniors Izaiah Truitt DT (13.0) tackles and (4.5) TFL. Senior DT Brody Martin (13.0) tackles, senior DE Jacob Hagen (11.0) tackles and cover corner Grace has contributed (13.5) tackles as well.
This game will be decided at the line of scrimmage and who can sustain drives on offense to flip field position. The fact that the Crusaders have punted (21) times so far this season pin points the struggles on offense. Special teams play will be crucial. This one might come down to a late FG by talented junior place kicker Jack Lloyd.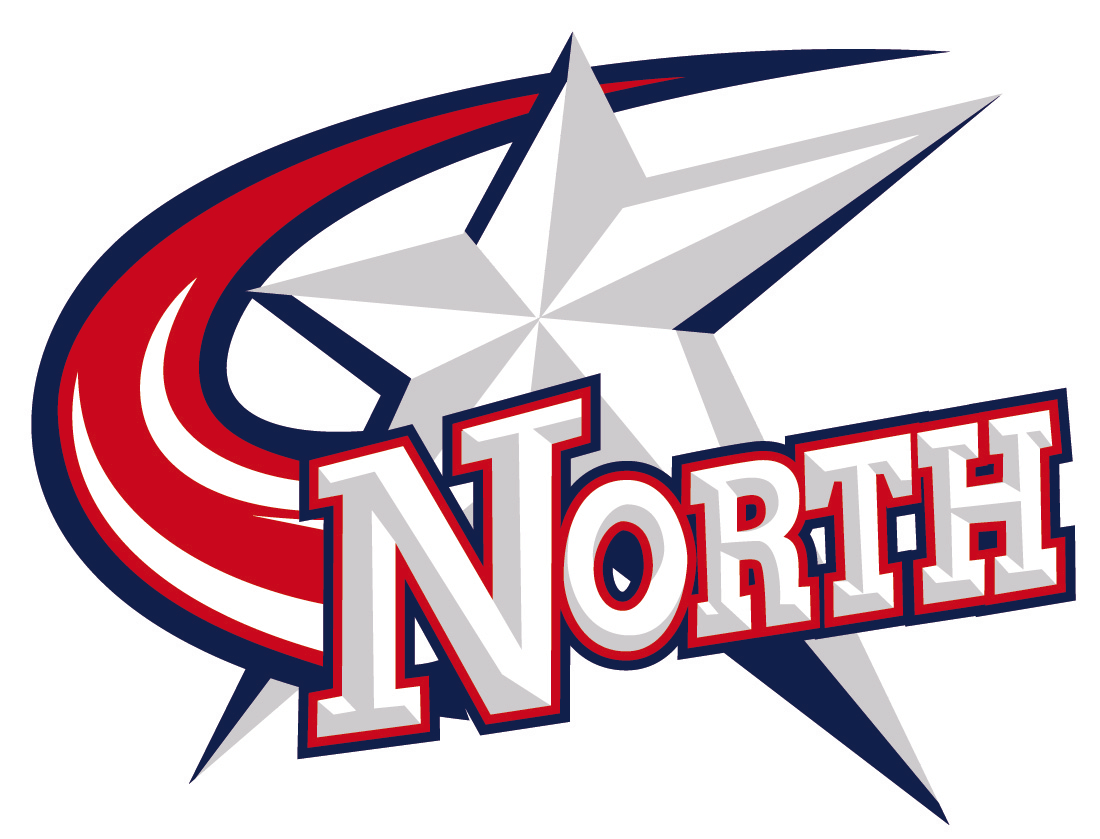 SSI PREDICTION: STARS 20 CRUSADERS 17
STREAMING: https://t.co/UbOqt3Sgbo
#1 OABCIG (3-0) @ #3 SE VALLEY (3-0)
Great football game right here! The Falcons of head coach Larry Allen will put their 28-game winning streak on the line against a very good opponent in the Jaguars. The Falcons have outscored their opponents on the season 124-30. The Jaguars have been solid as well putting away their opposition by a combined score of 108-36. Something will have to give as these two talented teams meet up under the Friday night lights!
The Falcons have almost picked up offensively where they left off last season as 6-1 (170) junior QB Beckett DeJean has really taken charge this season from behind center. DeJean has completed (52-82) passes for a 63% completion rate for (710) yards and has fired (9) touchdowns versus (0) interceptions. DeJean has also rushed for (138) yards and (2) scores.
DeJean has nice weapons around him including two very good receivers in senior Easton Harms (16) catches for (166) yards and (2) touchdowns. Junior Gabe Winterrowd has grabbed (16) passes for (246) yards and (3) scores. Junior Josh Peters has had a great impact with (9) receptions for (170) yards and (4) scores. The running game is paced by 6-1 (206) junior RB Griffin Diersen's (39) carries for (297) yards and two scores.
The Falcon defense allowing just (10.0) points per game has been led by a pair of junior linebackers Diersen with (19.5) tackles and Karson Quirk (18.5) with stops. Other key defensive standouts are junior DE Carter Hoefling (12.5) tackles, senior Beau Nieman (12.5) stops and (3) TFL from his cornerback position. Another linebacker, Treyton Kolar is off to a great start with (11.5) tackles on the young season.
The Jaguars led by head coach Michael Swieter feature 4-Star OL/DL Aaron Graves 6-5 (270) an Iowa Hawkeye commit. The offensive leader for the Jaguars is senior QB Kolson Kruse (601) pass yards good for (5) touchdowns and (263) rush yards with (4) scores on the ground. Talented 6-4 (155) junior WR Eli Johnson is the downfield threat having hauled in (10) passes for (318) yards and (2) scores. Senior RB Lathe Muench has grinded out (198) yards rushing so far. Graves has (13.0) tackles and (3) TFL on defense. The Jaguars have generated (5) fumble recoveries on defense.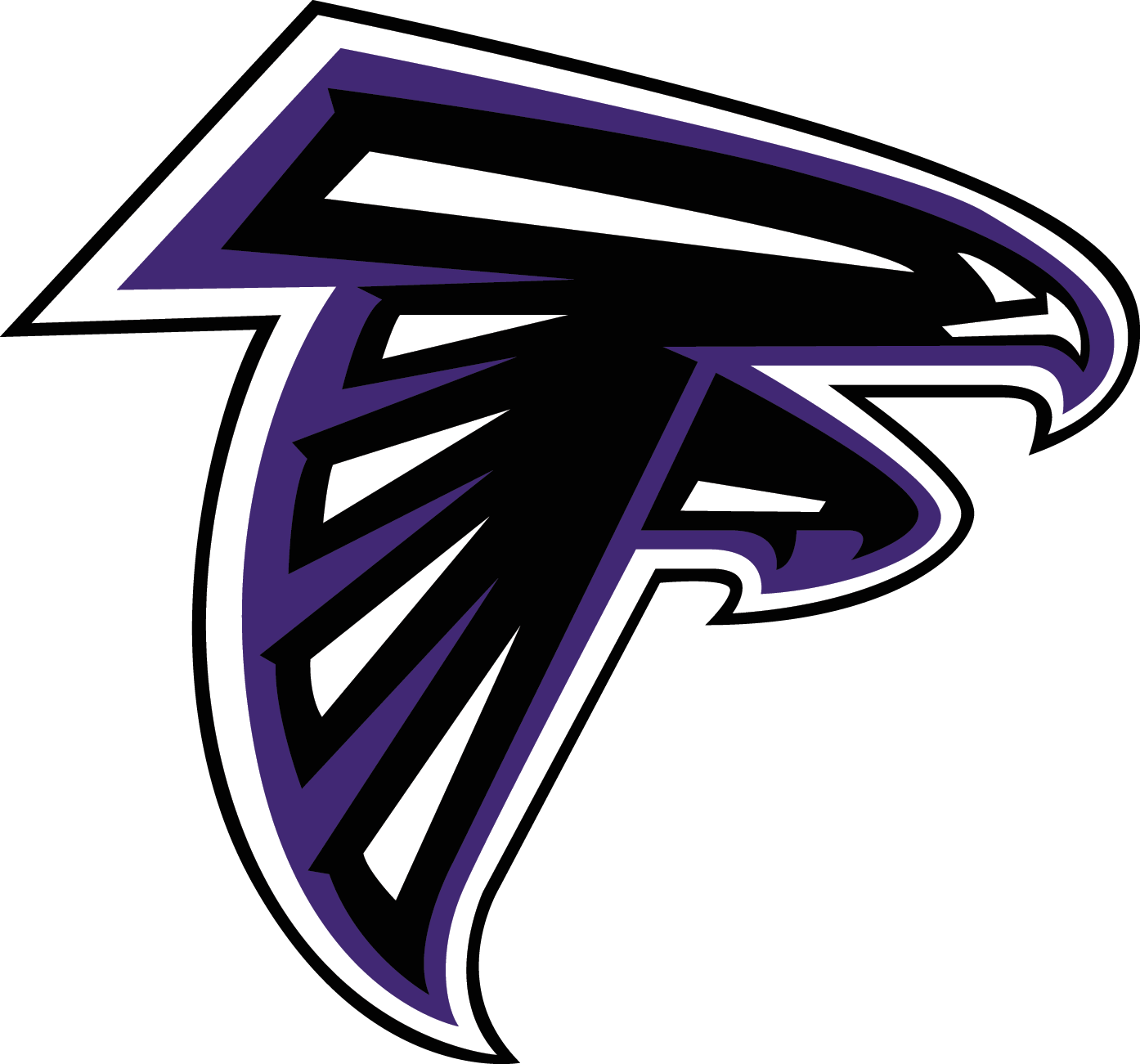 SSI PREDICTION: FALCONS 35 JAGUARS 20
AKRON-WESTFIELD (1-2) @ #3 WOODBURY CENTRAL (3-0)
STREAMING: https://singsales05.ml/live.php?v=Akron-Westfield+VS+Woodbury+Central&m=hs-football2
Senior QB Dallas Kluender has completed 46-67 passes for a 60% completion rate good for (665) yards and (9) touchdowns. Kluender has also rushed for (2) scores. The running game is led by junior Max McGill (251) rush yards and his (6.8) yard per carry average. Senior Luke Paulsen has chipped in with (118) yards as well out of the backfield.
The receivers doing damage down the field for the Wildcats include senior Carter Bleil (291) yards and (4) touchdowns. Brother Kaleb Bleil senior has (160) yards receiving and (2) scores. Junior receiver Kyan Schultzen has (4) grabs for (115) yards and (2) touchdowns.
The Wildcat defense has allowed only (27) points and that includes a shutout in the opener against Hinton. The linebacker group has been solid. McGill has registered (17.0) tackles, Paulsen (17.0) stops and junior Schultzen has racked up (10.0) tackles. The defense has recorded (21.5) TFL and Kluender owns (4.5) of those from his DE spot.
The visiting Akron Westfield Westerners come into this game fresh off a 33-14 victory over MMCRU after opening the year 0-2. Senior QB Cade Walkingstick has passed for (660) yards and (3) scores. The receiving targets include senior Tyson Fairbanks (216) yards, junior Lane Kenny (164) yards and sophomore Jack Terpstra (158) yards. The running game is led by sophomore RB Ian Blowe (244) rush yards and (4) touchdowns. Blowe is the leading tackler on defense with (22.5) tackles and senior Hayden McMahon (17.0) tackles has played very well early on.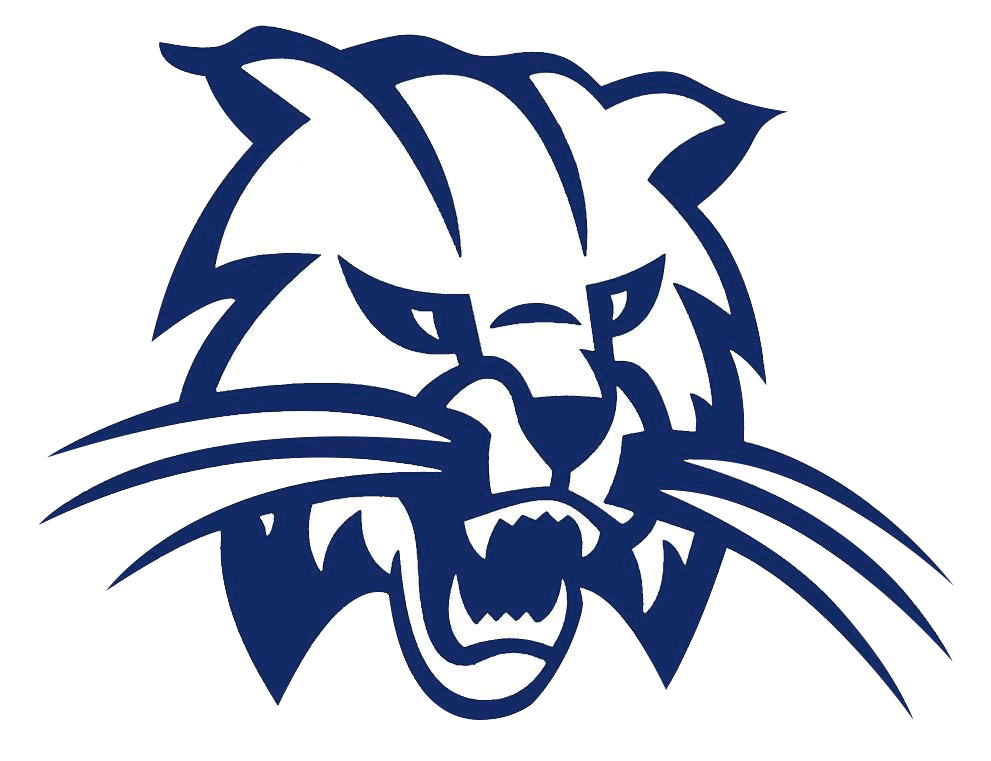 SSI PREDICTION: WILDCATS 34 WESTERNERS 14