SSI Playoff Predictions Across Siouxland!
Enjoy our SSI Playoff Previews to get you set for Post Season Football!
#7 SBL Warriors Host Algona Bulldogs In Class 3A Round One Playoff Showdown
TICKET INFORMATION: https://www.iahsaa.org/tickets/faqs/
WHEN: FRIDAY, OCTOBER 29
KICKOFF: 7:OO PM
WHERE: Sergeant Bluff
RADIO: 1360 KSCJ (Justin Barker)
TV/STREAMING: Long Lines Channel 631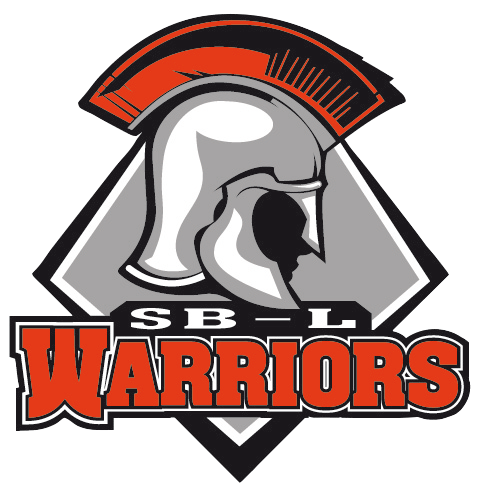 Warrior head coach Justin Smith (66-21) overall at Sergeant Bluff will take his solid (10-7) playoff record into round one of the Class 3A playoffs this Friday night! The visiting Algona Bulldogs of head coach Andy Jacobson come into town on a three game losing streak but are equipped with talented senior QB Tyler Manske 6-2 (195) who has passed for (1,845) yards and (22) touchdowns and rushed for (354) yards and (3) scores. Manske is a guy that the Warriors will have to game plan around. The Warriors will counter with dual threat junior QB Tyler Smith 5-11 (185) who has had a terrific season completing 63% of his passes for (1,977) yards and (20) touchdowns. Smith is capable of picking up key rushing yards in the SBL RPO offense and has racked up (422) yards on the ground while reaching the end-zone (5) times.
The Bulldog losses have come to four teams with a combined 31-6 win/loss record so they have faced some solid competition. Manske has an accomplished target in senior WR Trevon Smith 6-1 (180) who has been on the receiving end of (48) catches good for (752) yards and (12) touchdowns. Junior RB Lamorn Ulfers 6-4 (185) checks in with (381) rushing yards for the Bulldogs. The Bulldog defense is led by freshman SS Alex Manske 6-2 (185) who has recorded (63.0) tackles on the season. Senior DT Jaxson Woodyard 6-5 (240) anchors the defensive front with (32.5) tackles and (6) TFL.
QB Smith for the Warriors has some experienced weaponry of his own to work with. Senior WR Tyler Schenkelberg 6-0 (175) has been a big play receiver all year long with several (20 plus) yard acrobatic catches. Schenkelberg has (47) receptions for (819) yards and (6) scores. Junior Scott Kroll 6-0 (165) has (21) catches for (312) yards and (4) scores is a proven receiver as well. The running game has seen a rotation of future Iowa State Cyclone Jacob Imming 6-2 (215) with (317) yards and (6) touchdowns along with Jake Hamilton 5-10 (180) (194) yards rushing. Hamilton has also come up big as a receiving threat with (29) catches for (478) yards and (3) scores also.
The Warrior defense is led by Imming at MLB with (42.5) tackles and (7.5) TFL. Senior JD Dickson 5-10 (200) another key LB checks in with (41.5) tackles and (5) TFL. Senior SS Kaden Smith 6-0 (185) is solid stuffing the run lanes with (43.5) tackles on the season. Along the defensive front a pair of juniors in 5-11 (180) Garrett McHugh (37.5) tackles and (5) TFL and Tyler Lutgen 6-2 (195) with (31.5) tackles and (14.5) TFL have disrupted offensive backfields throughout the fall.
NUMB3RS 2 KNOW: The Warriors come into the contest averaging (30.1) ppg offensively while the Bulldogs average (28.4) ppg. The Warrior defense is allowing only (18.2) ppg and the Bulldogs defense (27.3) ppg.
SSI PREDICTION: Warriors 35 Bulldogs 13