Week #7 Friday Night Lights Predictions
Black Raiders Hit The Road Seeking Win #4 Versus Scarlets
Sioux City East (3-3) @ Des Moines East (2-4)
KICKOFF: 7:00 PM
The Black Raiders are looking to answer the bell in the midst of an (0-3) skid that has seen them compete hard but come up short against some pretty good competition over that time frame. There is still time to make a post-season push. Senior QB Luke Longval (1,130) yards passing (8) touchdowns will be looking to strike quickly against the Scarlet's who have given up (210) points on the season but bounced back to defeat Sioux City West last week 27-21.
Look for the Black Raiders to attack the Scarlet defense through the air down the field. Junior WR Kelynn Jacobsen has emerged as a solid receiving threat (30) receptions for (437) yards and two scores. The Black Raiders playmaker is senior WR Taejon Jones (22) catches for (296) yards and (4) touchdowns. The running game is led by senior RB Tyson Helseth-Bryan (327) yards and (2) scores.
The Black Raider defense has competed very well all season and might be able to exploit the inexperience and youth of the Scarlet offense which features a sophomore QB JeCari Patton (538) yards passing and (265) yards rushing. The Black Raider defense is led by junior DE Nick Wells (47) tackles and (13.5) TFL. Another solid performer is junior DT Cale Pittenger (28.5) tackles and (13.5) TFL. Junior LB Brady Wavrunek has had a great season so far with (45) tackles.
The Scarlet offensive backfield is led by junior RB Darius Sirleaf (328) yards. The key receivers include sophomore Daniel Zeoh (14) receptions for (138) yards and junior WR Quinten McDonald (12) catches for (178) yards and one score. The Scarlet defense is led by senior LB Jake Adam (32.5) tackles.
I look for the Black Raiders to dictate tempo on offense and frustrate a young Scarlet offensive attack with their experienced defense. Look for Jacobsen and Jones to have a big night playing catch with QB Longval. The East defense will force turnovers from the young QB Patton.
SSI PREDICTION: Black Raiders 35 Scarlets 14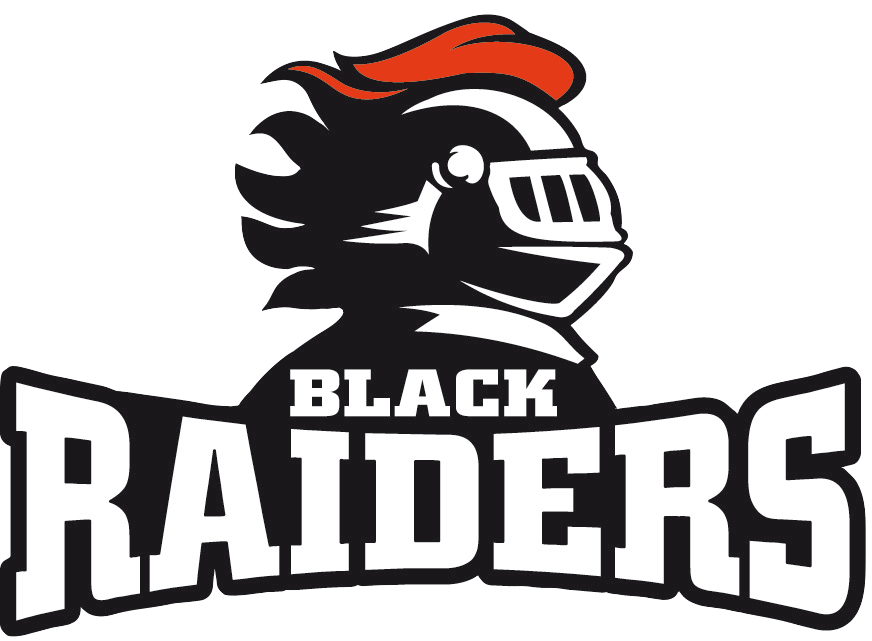 #5 Estherville LC (4-2) @ #4 OABCIG (5-1)
KICKOFF: 7:00 PM
RADIO: KILRradio.com
TV/STREAMING: https://www.youtube.com/watch?v=t8ekodGmauo
The ELC Midgets square off with the Falcons tonight in a battle of Class 1A top 10 ranked foes. ELC is coming off an impressive 14-6 win over a very good Spirit Lake squad. The Falcons came from behind last week to defeat Pocahontas Area 20-13. Senior QB Ryan Schiltz has thrown for (991) yards and (13) touchdowns and has also rushed for (178) yards on the ground. Schiltz has thrown (7) interceptions. Junior RB Zavion McMurrian has rushed for (223) yards and (4) scores. Senior WR Daryl Jensen has caught (14) passes for (291) yards and (3) touchdowns. Sophomore WR Owen Larson has been the go to guy with (20) catches for (270) yards and has reached the end-zone (5) times. The defense is led by Seth Busch (37.5) tackles and (6.5) TFL along with Alex Pena (27.5) tackles and (5.5) TFL. The ELC defense has been opportunistic forcing (15) turnovers.
Junior QB Beckett DeJean has thrown for (1,442) yards completing (57%) of his passes for (15) scores through the air. Junior RB Griffin Diersen has racked up (524) yards and (4) touchdowns. DeJean's downfield targets include senior Easton Harms (31) receptions for (419) yards and (3) scores. Junior WR Gabe Winterrowd has caught (30) passes for (412) yards and (5) touchdowns. The Falcon defense is led by LB Diersen with (47) tackles, Carter Hoefling with (37.5) stops along with Beau Nieman (28) tackles and (4) TFL. This should be a barn burner of a ball game. I look for the Falcons to take control midway through the second half.
SSI PREDICTION: Falcons 27 Midgets 20