SSI Football: Class 5A Gameday Playoff Preview (7-2) SC East @ (8-1) Ankeny!
Black Raider 1st year head coach Mike Winklepleck takes his team to Ankeny looking to upset the #3 seed Ankeny Hawks coached by Rick Nelson in the first round of the Class 5A Playoffs. Two very good QB's take center stage in what should be a dogfight on both sides of the football.
The Ankeny Hawks enter tonight's contest on a six-game win streak and have some great players, two of which are headed to Iowa State and will perform for head coach Matt Campbell. The offense (34.0) ppg is triggered by senior 6-7 (240) Cyclone commit QB JJ Kohl who has passed for (1,700) yards and (14) touchdowns while completing (67%) of his passes. Kohl has also rushed for (181) yards and (4) scores on the ground.
The main target downfield is Cyclone commit 6-1 (200) athletic WR Jamison Patton who has (50) receptions for (680) yards and (4) touchdowns. Other receiving contributions have come from sophomore WR Evan Irlmeier (23) receptions for (331) yards and (5) scores. The running game is led by senior RB Jazan Williams 6-1 (185) who has racked up (834) yards and (14) touchdowns. Sophomore RB Caden Henkes 6-0 (170) has chipped in (226) yards and (2) scores on the ground.
The Hawks defense which allows only (11.4) points per game is led by 6-1 (190) PJ Westover from his corner position with his (33.0) tackles and (3.5) TFL. Junior LB Connor Kayser has (33.0) tackles on the season and (9.0) TFL. Additional defenders who will impact the game will be Kael Halstead 6-2 (205) with (32.0) tackles and (1.5) TFL from his corner position and senior cornerback Reid Johnson 5-10 (190) with (30.0) stops and (6.0) TFL.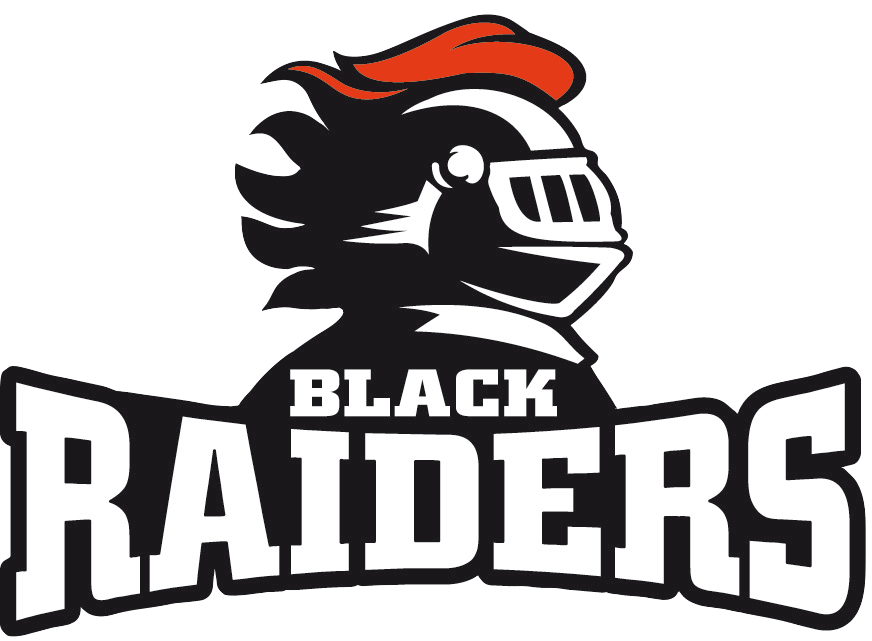 The Black Raiders have had a great regular season as a dedicated group of seniors has led the way and presented themselves with a huge opportunity tonight. Senior QB Cole Ritchie mentored by O.C. Bob Goodvin has had an amazing senior season having passed for (2,559) yards and (31) touchdowns while completing (66%) of his passes. The Black Raiders enter tonight averaging (41.0) ppg offensively.
The Black Raiders will counter the Hawks with an arsenal of receivers led by senior standout and college prospect 6-2 (195) WR Kelynn Jacobsen (74) receptions for (1,068) yards and (15) scores. Senior Flanker 6-4 (190) Preston Dobbs has emerged as a solid receiver (36) receptions for (321) yards and (3) touchdowns. Senior RB Brady Wavrunek has (18) receptions out of the backfield on the season good for (380) yards and (3) scores. Senior Destiny Adams, senior TE Lincoln Colling and senior RB Brecken Schossow have been involved in the passing game as well. The rushing attack is led by senior Wavrunek (322) yards and (9) touchdowns. Senior Schossow has added (199) yards and (6) scores. Junior RB Rob Emerson has tacked on (146) yards.
The Black Raider defense has been solid all season long allowing opponents just (15.7) points per game. The defensive line led by two senior standouts includes South Dakota State commit and DE Nick Wells (73.0) tackles and (22.5) TFL and senior prospect Cale Pittenger 6-1 (255) on the other side at DE with (58.5) and (24.5) TFL. Inside at DT Blake Hogencamp (36.0) tackles and Dezmond Groetken (28.5) tackles have played very well.
Senior LB Wavrunek leads the way at the second level of the defense with (73.0) tackles and (14.0) TFL. Junior LB Daniel Durio has been solid with (34.5) tackles and (8.0) TFL along with safety Schossow (40.5) stops. The Black Raider secondary consisting of Dalyn Tope, Dane Milton, and Anthony Muhammad will have to communicate and tackle well tonight in attempting to hold Patton in check.
ANALYSIS: The more I researched this game, the more I came away thinking the Black Raiders have a real shot here to take down Goliath. I spent time watching film on both teams and no doubt Ankeny is outstanding, but I feel the Black Raiders match up well physically. I believe the Black Raider defense will hold their own. If the offense led by QB Ritchie can score around (21) points they can be in this heading into the deciding 4th quarter. Should be a fantastic game in Ankeny tonight!!